review or checkout
The Pearl Market
™
of the UK & Ireland
For the best experience, turn your mobile sideways and ensure autorotate setting is on.
Drop, Dangle & Teardrop Pearl Earrings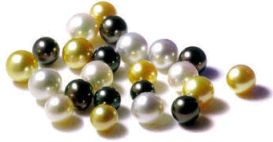 Some believed pearls to be the tears of the gods. Others thought them dewdrops filled with moonlight that fell into the ocean and were swallowed by oysters.
These Pearl Market earrings are hand-made from top-quality freshwater pearls and mounted on sterling silver, 22 carat gold vermeil, or 9 carat solid gold fittings.
White Pearl Dangles
Black Pearl Drops
Presentation, Delivery and Returns
9mm and 10mm round pearl earrings are presented in polished, sustainable wood boxes and accompanied by a signed and stamped Certificate of Authenticity.
other earrings are presented in lined, leather-look jewellery boxes.
free, insured, UK delivery is within 4 working days of order. Returns may be made up to 30 days from delivery.
our terms of business exceed EU directives and UK legislation.
to ensure confidentiality, orders are sent in plain packages with no indication of the contents or the sender on the outside.
"I received my pearls in excellent time, and they are just perfect. Many thanks for such prompt service and it is nice to talk to a human for a change rather than 15 phone options."
Jane Weatherby, Inverness

---
classic stud earrings
---
pearl sizes
6, 7, 8, 9 & 10 millimetre pearls compared to an 18 millimetre five pence piece. Back in the 1950's a 7mm round cultured pearl was considered large.
---
girl with a pearl earring
painted by Johannes Vermeer around 1665, the huge teardrop pearl is thought to be imaginary or fake.
---
pearl shapes
---
certified quality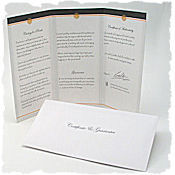 Inspected, graded, signed and stamped by a specialist GIA pearl graduate.
---
try something different
Like these
fashionable baroque pearls
To save this page for later, press Ctrl D on your keyboard
The Pearl Market Limited, Drefach Felindre, Llandysul, Carmarthenshire SA44 5YW
The Pearl Market ™ is a trademark of The Pearl Market Limited © 2002-2020