The Pearl Market
™
review or checkout
of the UK & Ireland
Shop with confidence for black pearls
Black pearls are rarely 'black' but come in different shades of green, blue, gold, silver, grey, copper and more. Pearls are backed by a Certificate of Authenticity issued by a specialist pearl graduate of the Gemological Institute of America (London) - the world's principal authority.
"I never thought pearls could be so confusing but my wife now has the black pearls she wanted at a price I can afford! She was lost for words when she opened the wood case and saw what was inside."
Stephen Andrews, Merseyside

---
certified quality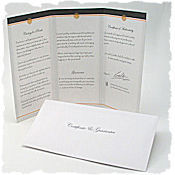 Inspected, graded, signed and stamped by a specialist pearl graduate of the GIA.
---
making our necklaces
It takes a bit longer and costs a little more but we think the end result is worth it - and so do our customers.
---
confused about pearls ?

---
black pearl shapes
---
pearl sizes
6, 7, 8, 9 & 10 millimetre pearls compared to an 18 millimetre five pence piece. Back in the 1950's a 7mm round cultured pearl was considered large.
To save this page for later, press Ctrl D on your keyboard
The Pearl Market Limited, Drefach Felindre, Llandysul, Carmarthenshire SA44 5YW
The Pearl Market ™ is a trademark of The Pearl Market Limited © 2002-2018