The Pearl Market
™
review or checkout
of the UK & Ireland
Shop with confidence for a set of pearls
Matched sets make great gifts. Each item in the set is boxed individually, so you can split the set if you want to. People often buy a set, then give the necklace, bracelet and earrings on separate occasions - knowing they will match each other.

To guarantee quality, all sets are made here in our West Wales workshops using traditional skills, materials and genuine cultured pearls.
"Thank you very much for your helpful replies to my questions. I knew nothing about pearls and it's nice to get a bit of personal service nowadays. The set I ordered is exactly what I wanted and I can't wait to give it to my partner next week."
Rob Cunningham, Dulwich, London

---
certified quality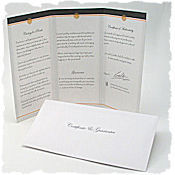 Inspected, graded, signed and stamped by a specialist pearl graduate of the GIA.
---
making our sets
It takes a bit longer and costs a little more but we think the end result is worth it - and so do our customers.
---
confused about pearls ?

To save this page for later, press Ctrl D on your keyboard
The Pearl Market Limited, Drefach Felindre, Llandysul, Carmarthenshire SA44 5YW
The Pearl Market ™ is a trademark of The Pearl Market Limited © 2002-2018