review or checkout
The Pearl Market
™
of the UK & Ireland
Baroque, Keshi and Oval Pearl Necklaces
Whilst traditional round pearls command the highest prices, you can get an awful lot of pearl for your money with a different shape.
Baroque, keshi and oval pearls started life with the ambition to be round, but something happened along the way. Pearl connoisseurs argue whether such pearls are more 'natural' than cultured pearls but it doesn't matter. You either like them or you don't.
Keshi Pearl Necklace
Keshi (or Keishi) pearls form when the mollusc rejects the implanted nucleus and makes it's own pearl. Keshi pearls are noted for their free-form shapes and shimmering rainbow lustre. The 10mm pearls are strung on silk thread and fitted with a 22 carat gold vermeil (gold over a sterling silver base) or sterling silver clasp. We make these necklaces in 18-inch lengths only.
Touch & hold image for details.
---
Freshwater Pearl Necklace with 8-9mm Oval Pearls

Oval shaped pearls sometimes develop when two growing pearls join together. The 8-9mm size is measured across the pearl's round diameter – that is, at right angles to the thread –
not
along it's length.
Touch & hold image for details.
---
Baroque Single Pearl Necklace
These large pearls, famed for their 'just found on the seabed' look, are totally unique and sure to cause a stir. In natural daylight, baroques may exhibit the legendary 'pearl orient' - a kaleidoscope of colours that shimmer on the surface like the rainbow effect seen on a large soap bubble.
Choose your own pearl!
(see below)
Touch & hold image for details.
The top-quality,
Class 1 pearls
measure (approx) 15mm to 16mm in diameter then taper to a pendant bail with a silver chain (included). A polished wood box and Certificate of Authenticity complete the package.
The pearl you choose is the one you receive.
Like snowflakes, no two are the same.
Presentation, Delivery and Returns
baroques are presented in polished, sustainable wood cases. Keshi and oval pearl necklaces in lined, leather-look jewellery boxes.
all necklaces are accompanied by a Certificate of Authenticity, guarantee, pearl care advice and a pearl care kit.
free, insured, UK delivery is within 4 working days of order.
returns may be made up to 30 days from delivery.
our terms of business exceed EU directives and UK legislation.
to ensure confidentiality, orders are sent in plain packages with no indication of the contents or the sender on the outside.
"Those keshi are the bees knees. My girlfriend wears them everywhere and gets lots of comments and not a little envy!"
John McAllister, Carlisle.

---
certified quality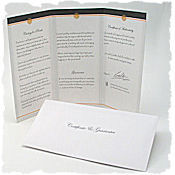 Inspected, certified, signed and stamped by a specialist GIA pearl graduate.
---
making our necklaces
It takes a bit longer and costs a little more but we think the end result is worth it - and so do our customers.
---
need a service or repair ?

Our aftercare service will help keep your necklace in tip-top condition.
---
necklace clasps
Are sterling silver, 22 carat gold vermeil, or 9 carat solid gold. They won't squash if the cat sits on them!
---
To save this page for later, press Ctrl D on your keyboard
The Pearl Market Limited, Drefach Felindre, Llandysul, Carmarthenshire SA44 5YW
The Pearl Market ™ is a trademark of The Pearl Market Limited © 2002-2018