Buying Pearls - Tricks and Traps
Author: The Pearl Market
Whether you're buying pearls on holiday or online there's always some rogue ready to trouser your dosh. Not to worry. A little knowledge and a bit of common sense when it comes to marketing hype will see you through. If you haven't already, take a look at
pearl qualities and grades
to get an understanding of the pearl grading system.
If you don't know a lot about pearls (and most people don't, including your average high-street jeweller) this page will help you avoid some common pitfalls.
Playing the Grading System
Although there's no universal standard for grading pearls most reputable sellers adopt the
A, AA, AAA
system. Tahitian pearls may be graded using the A to AAA system or an A to D system.
Unfortunately even this unofficial standard can be abused if a seller uses a grade like AAA to describe pearls which do not meet the generally accepted quality criteria for that grade.
The term '
gem quality
' is a description for a pearl without fault. Such pearls are more commonly used in earrings, pendants and rings than in necklaces or bracelets.
Sometimes, definitions like AAAA or AAA+ are used to imply superior pearls. When you see this, discount the extra 'A's or the plus sign to compare products.
and the winner is...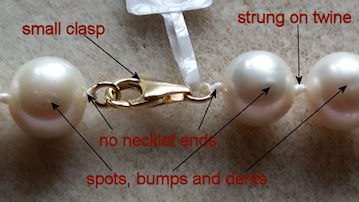 We run a small competition to find the most over-graded necklace and this'll takes some beating! It featured on a tv shopping channel labelled
Grade AAAAA
. It's actually not bad value for the money, but
five
As ?
Misleading Terminology
Investment Grade:
Pearls are a wonderful natural gem but they are
not
an investment and will not appreciate in value.
Japanese Akoya Pearls
: This description has been abandoned by most pearl professionals. Japan is the world's largest importer of Chinese Akoya pearls where they are processed and re-exported. A 'Japanese Akoya Pearl Necklace' will almost certainly contain a high proportion of Chinese Akoya pearls - you can't tell the difference.
Whether a pearl originated from the coastal waters of China or Japan doesn't matter anyway. All pearls are made of the same compound (calcium carbonate) and are judged by their size, shape, lustre, surface quality and colour -
not
their birthplace. If someone tries to obtain a premium price for 'japanese pearls' don't ask where the pearls
come
from. Ask where they were
farmed
.
Some pearls from the Philippines may be described as
'baby South Sea pearls'
. Usually, they are imported freshwater pearls.
Whether you're buying pearls on holiday or online, there's always some rogue ready to trouser your dosh!
The Blue Tag Scheme
The Japanese Pearl Exporters Association Inspection Tag (
the blue tag
) is sometimes used to denote quality.

The JPEA is a voluntary organisation which examines pearls from
any
country and passes or fails them on the basis that they meet a minimum market standard. A blue tag
doesn't
mean the pearls were cultured in Japan, are top grade, or any better than pearls without a tag.
Think of it in the same way as a car MOT. A certificate says only that the vehicle passes a minimum roadworthiness standard. It doesn't mean it's a good car or that it won't break down next week.
Misuse of the GIA logo
If a website uses the GIA logo to imply it's approved or endorsed by the GIA, it's simply not true...

"
Established in 1931, the Gemological Institute of America is the world's foremost authority on diamonds, colored stones, and pearls. The GIA does not permit anyone outside of the Institute to use our logo in any way.
"
Black Pearls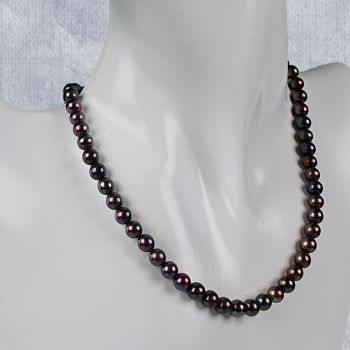 Black pearls are rarely jet black but blue, green, grey, aubergine, peacock and more. Green is the predominant colour. Naturally coloured black pearls come from the pearl farms of French Polynesia (Tahitian pearls) as well as Indonesia and the Philippines.
Except for freaks, there are no natural black, freshwater or Akoya pearls though these may be dyed or irradiated to simulate black pearls. This isn't a problem - it doesn't harm the pearls - unless they are passed off as natural or Tahitian. Genuine Tahitian pearls are expensive and subject to stringent quality control inspections by the government. Some pearls may by-pass this scrutiny so it's sensible to buy from a trusted source.
The Pearl Market's black pearl necklaces are made by mixing different shades of pearl, so every necklace -
like this one
- is unique.
Nacre Thickness
Think of a white marble covered with a single coat of clear nail varnish. It'll look good when new - round, shiny and flawless. After a few months or so there'll be chips in the varnish and soon whole areas will flake or peel off. That's pretty much what can happen when the nacre covering a bead nucleated pearl is too thin.

Thin nacre can be a disappointment with seawater pearls (it's not a problem with Tahitian or South Sea pearls and freshwater pearls are solid nacre). Commercial pressure may make farms harvest pearls early, with nacre thickness less than 0.2mm. It's tricky to spot thin nacre on delivery. Cracking or peeling around the drill holes isn't a good sign.
The nacre on this 7mm Akoya pearl has split off by the drill hole - exposing the bead underneath.
Dishonest Advertising
"Retail £1350. Our price £270. You save 80%!!!"
This is one of the most widely used 'hooks' to persuade the innocent shopper that he or she is getting a great deal. What constitutes 'retail' is never defined and unless you do your shopping in Knightsbridge or on 5th Avenue, treat such claims as 'marketing puff'.
From a specialist internet pearl retailer expect to pay about a half to two thirds the price of an
equivalent
pearl product from a department store or high-street jeweller. Most pearl specialists buy their pearls direct from pearl farms or processors, thereby avoiding wholesale supply chains and 'bricks & mortar' overheads.
Buying from Abroad
Ok - we're biased, but many 'UK' pearl sellers you find on the first page of Google and other search engines are based in the USA or China. Just because a seller has a domain name like
pearlsite.co.uk
doesn't mean it has more than an accomodation address here, if that.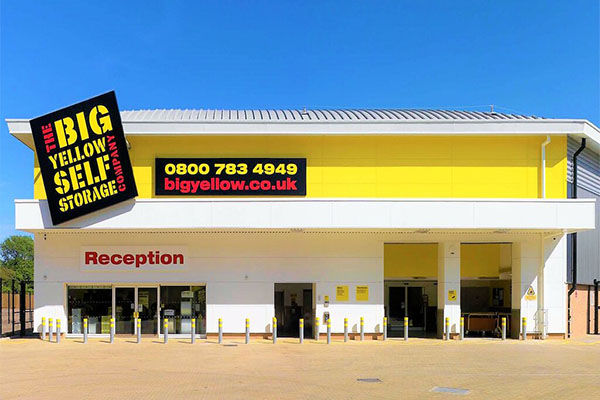 For example, here's the UK home of
← The Pearl Source
...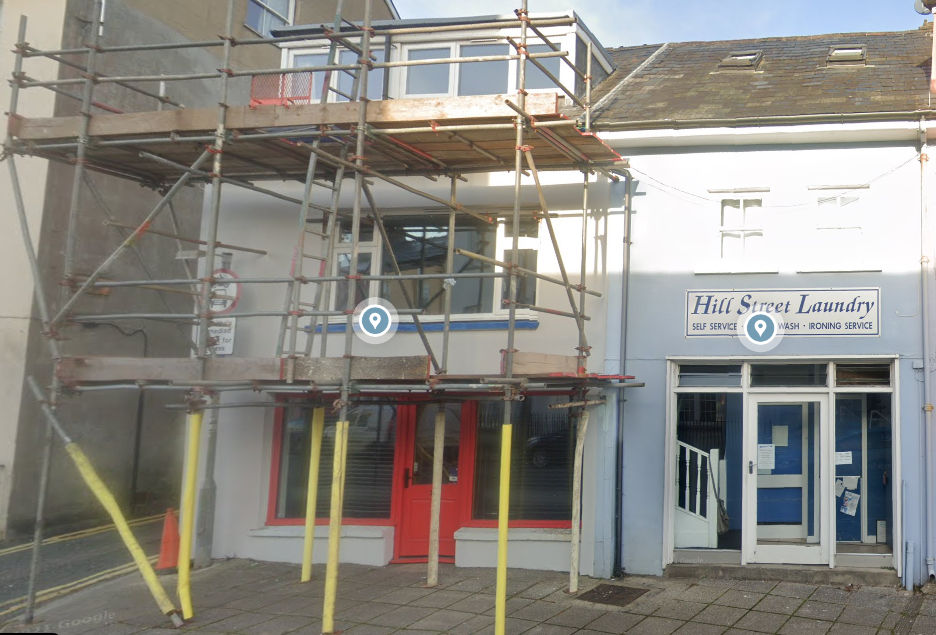 ...and here's
Pearls Only
→
Comparing Prices
Does the price include import taxes? If not, you will have to pay the courier an extra 25-30% in vat, duty and handling charges. Beware suppliers sending items labelled 'gift'. Customs are onto this and take a dim view (and it's
your
responsibility)!
Returns
If you are unhappy with your purchase how will you return it? One-off courier charges are expensive and insurance is minimal. You can, in theory, reclaim vat and duty on returned goods but the procedures are cumbersome.
Consumer Protection
"Traders should state on their web site which country's laws apply. Your rights will depend on the law of that country."
Product Photographs
It's not easy taking decent 'photos of pearls but
real
pearls don't look like glass beads...

...or ball-bearings!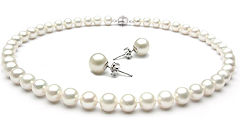 Stock photos like this are used by both quality pearl vendors
and
by tat merchants.
Imitation Pearls
Go by many names like simulated, organic, faux and semi-cultured. Good imitations are made from beads of glass, ceramic or shell and coated with a varnish of laquer and ground fish scales to mimic the pearl surface.
Well made imitations can be quite hard to spot. One way is the 'tooth test'.

Gently rub the pearl backwards and forwards under the cutting edge of your top front teeth.
Don't
bite it.
A real pearl should feel slightly gritty due to it's crystalline structure. An imitation pearl will feel smooth. This is
not
an infallible test.
Take Heart! Most pearl sellers on the internet are honest retailers. You know enough now to avoid the rogues.