review or checkout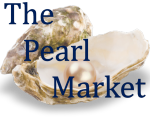 Know Your Pearl Specialist
Established in 2002,
The Pearl Market
is a family firm based in the glorious Welsh countryside. Our pearls are hand-picked from some of the world's most eminent producers - respected internationally for quality and innovation - then lovingly crafted into jewellery at our HQ here in Wales.
Shop With Confidence

• UK pearl specialists for over 20 years
• Price guarantees for the best deal
• Spread the cost, interest free
• Certification by a qualified expert
• Terms exceed statutory obligations
Confused About Pearls? Learn the basics...

• Pearl Qualities & Grades
• Choosing & Caring For Pearls
• Buying Pearls - Tricks & Traps
See What Customers Say...

exactly what I wanted
Rob Cunningham, Dulwich

the earrings are beautiful
Anthea Connelly, Norwich

a superb 30th birthday gift
David Adams, Southport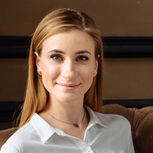 they are just perfect
Jane Weatherby, Inverness

she was lost for words
Stephen Andrews, Merseyside

everything spoke of quality
Dr C K Reid, Cheshire

never seen anything like it
Valery Willis, Solihull, Birmingham
Need Help Buying Pearls ?
The last twenty years have seen dramatic changes in the way pearls are cultured and sold. It's much harder now for pearl jewellery shoppers to make an informed choice. The Pearl Market
Beginners' Guide
has steered many people safely through the
pearl-buying
jungle.
Tips for avoiding rogues
---
The Pearl Market Limited, Drefach Felindre, Llandysul, Carmarthenshire SA44 5YW
telephone: 01559 371177 email: info@thepearlmarket.co.uk
The Pearl Market ™ is a trademark of The Pearl Market Limited © 2002-2022