Customer Reviews
We don't solicit reviews, but customers often give us feedback unasked. Here are a few. The review text is genuine but to comply with
GDPR
(General Data Protection Regulations) some details, (like customer surnames), have been changed or omitted to protect identities.

"
...from the packaging to the jewellery cases and especially the pearls; everything spoke of quality.
"
Dr C K Reid, Cheshire.

"
I extensively researched pearls for my daughter's eighteenth birthday present, visiting local jewellers as well as online stores (and their reviews). Having gathered substantial 'Pearl' knowledge, I settled on The Pearl Market (recommended by a friend) as their promise of high-quality pearls was supported by all of the independent online reviews. I was not disappointed. The pearls are exquisite, beautifully strung, with a gold clasp, making them both delicate and robust. My daughter has worn her pearls almost every day since.

I love that my daughter's personal birthday gift was bought from somewhere that really cares about the pearls and their jewellery.
"
Ingrid Sutton, Harrogate

"
Received the pearls today and absolutely love them, the catch is perfect too. I would love to leave a review for you, is there somewhere I could do this?
"
Carol Parkinson, Whitby

"
Good afternoon Ross, wow that was quick. Thank you for all your help with this and your honesty throughout. It helped me buy with confidence.
"
John Symonds, South London.

"
Thank you very much for your helpful replies to my questions. I knew nothing about pearls and it's nice to get a bit of personal service nowadays. The set I ordered is exactly what I wanted and I can't wait to give it to my partner next week.
"
Rob Cunningham, Dulwich, London

"
Just wanted to thank you for the stunning baroque earrings I received today. No words. Never seen anything like it. Thank you so much!
"
Valery Willis, Solihull, Birmingham

"
My order just arrived. The earrings are beautiful and are a gift for a friend's 40th. I am sure she is going to be as delighted with these as I was with mine which I bought from you a few years ago.
"
Anthea Connelly, Norwich

"
Who'd have thought it! For the first time in over 30 years I actually got her birthday present right. I'll be back at Christmas.
"
Jack Thompson, Bridgnorth

"
Just to let you know that the pearls went down a storm on Tuesday. Sue was delighted; indeed she wore them out to supper that evening! The bracelet is fine too and thank you for your advice and suggesting options at the outset.
"
Terry Wilkinson, Chatham, Kent

"
Many thanks. The pendant and earrings arrived yesterday and they're lovely.
"
Julie Atkinson, Manchester

"
I picked up my parcel from the sorting office yesterday. I am delighted with my pearls - a good colour and lovely quality. Thank you for your help with my purchase and for such quick service.
"
Lesley Katzenberg, London

"
Further to our conversation earlier I'd just like to say how absolutely thrilled I am with the necklace and earrings set that I purchased from your website. I just know that my wife is going to be speechless too, for all the right reasons!
"
Tim McDermott, Stirling

"
I must tell you how pleased we are with the pearls. They made a super 30th birthday gift for my partner and she was over the moon. Many thanks again for a super service and an excellent product.
"
David Adams, Southport, Lancs

"
...thank you so much for the black pearl necklace. It's absolutely beautiful and very much appreciated. I was finally able to take a look as my wife is out at work. Your work is as spectacular as always and your services is equally unmatched.
"
Paul Belmore, Exeter

"
Just to let you know that we gave my sister the pearls ordered from you and she loved them, they were perfect and looked great, so thank you.
"
Victoria Chen, Reading

"
I have to say as well as loving the necklace and the clasp being perfect for me, your pre-customer service and contact was professional and so helpful. The look, finish and feel of the pearls is really expensive even though they were the budget option to fit my purse
"
Michelle Scott, Sheffield

"
I never thought pearls could be so confusing but my wife now has the black pearls she wanted at a price I can afford! She was lost for words when she opened the wood case and saw what was inside.
"
Stephen Andrews, Merseyside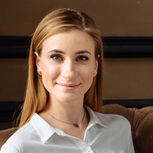 "
I received my pearls in excellent time and they are just perfect. Many thanks for such prompt service and it's nice to talk to a human for a change rather than 15 phone options.
"
Jane Weatherby, Inverness

"
Those keshi pearls are great. My girlfriend wears them everywhere and gets loads of admiring looks and not a little envy.
"
Adam Webb, Brighton

"
Yesterday was our pearl wedding anniversary and at long last, after many years of waiting, I was able to have a string of real pearls. I just wanted to say thank you. The box the pearls came in is beautiful and I'm so happy with the pearls themselves.
"
Mary Duffield, Clacton, Essex
From us to the customer:
Hi Gill. We've sent out some nice necklaces in the past 18 years but I can't remember one as impressive as yours. I hope you enjoy wearing it. Of course, thanks to your keen negotiating skills I've had to put the cats on half-rations and tell Dobbin he's going back down the mine, but so be it.

"
Hi Ross. The pearls have arrived and look absolutely stunning. Thank you!xx They are even more beautiful in the flesh than they looked in the photos. I'm really delighted with them. Sorry about the cats, hope they will forgive me...
"
Gillian James, Carlisle

"
The pearls have appeared and are perfect and in time for Christmas. Huge thanks for getting them right.
"
Tim Harris, Swindon

"
Just wanted to say thank you for the fast, effecient service I received this week. I had delivered today the most beautiful pearl pendant in a gorgeous box. My mum will love it.
"
Billie Partridge, London

"
I'm a little wary about buying jewellery on the internet because I've often been disappointed. Not a bit of it! The pendant was just what I hoped for, as was the packaging and delivery.
"
Samantha Hewitt, Bedford