review or checkout
The Pearl Market
™
of the UK & Ireland
Black Pearl Necklaces
Despite what you see in films involving pirates, black pearls are rarely 'black' but come in diverse shades of green, blue, gold, silver, grey, copper and more. We break up different strands and mix complementary pearls together to make necklaces that are distinctive and unique.
If you're buying pearls as a gift, and not sure what to choose, this 4 minute
summarises the
6 criteria for buying a pearl necklace.
Grade AAA black necklace with 7-8mm pearls
For ladies who already own white pearls, here's something a little different that will stand out from the crowd. The necklace is strung on four strands of silk thread, hand-knotted between each pearl, fitted with an Italian 9 carat gold or sterling silver clasp, and presented in a lined jewellery box.
Touch & hold image for details.
---
Grade AAA black necklace with 8-9mm pearls
An exotic necklace that is most often purchased by men as a gift for their partners. The pearls are of an exceptionally high standard - even for an AAA grade necklace, and the polished wood case confirms the impression of quality. Fitted with an Italian 9 carat gold or sterling silver clasp, the necklace is strung on multiple, hand-knotted strands of silk thread.
Touch & hold image for details.
---
Grade AAA black necklace with 6-7mm pearls
A versatile necklace suitable for all ages - from teenagers to grandmothers, and not just popular with Goths. Strung on silk thread, the smaller pearls look best when knotted at discrete intervals and the popular trigger clasps don't overwhelm the pearls.
Touch & hold image for details.
---
Grade AA black necklaces
These AA necklaces represent excellent value-for-money. Some pearls aren't quite as round as their AAA counterparts, some haven't got quite the same lustre and some have minor surface imperfections. From about 2 feet away you wouldn't notice!

To keep costs down they're fitted with sterling silver or 22 carat gold vermeil clasps (gold over a sterling silver base). All necklaces are strung on silk thread and presented in lined jewellery boxes.
Presentation, Delivery and Returns
necklaces are presented in lined, leather-look jewellery boxes or polished, sustainable wood cases.
all necklaces are accompanied by a Certificate of Authenticity, guarantee, pearl care advice and a pearl care kit.
free, insured, UK delivery is within 4 working days of order.
returns may be made up to 30 days from delivery.
our terms of business exceed EU directives and UK legislation.
to ensure confidentiality, orders are sent in plain packages with no indication of the contents or the sender on the outside.
"I never thought pearls could be so confusing but my wife now has the black pearls she wanted at a price I can afford! She was lost for words when she opened the wood case and saw what was inside."
Stephen Andrews, Merseyside

---
certified quality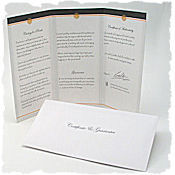 Inspected, graded, signed and stamped by a specialist GIA pearl graduate.
---
making our necklaces
It takes a bit longer and costs a little more but we think the end result is worth it - and so do our customers.
---
pearl sizes
6, 7, 8, 9 & 10 millimetre pearls compared to an 18 millimetre five pence piece. In the 1950's a 7mm cultured pearl was thought large.
---
black pearl shapes
---
need a service or repair ?

Our aftercare service will help keep your necklace in tip-top condition.
---
necklace clasps
Are sterling silver, 22 carat gold vermeil, or 9 carat solid gold. They won't squash if the cat sits on them!
---
To save this page for later, press Ctrl D on your keyboard
The Pearl Market Limited, Drefach Felindre, Llandysul, Carmarthenshire SA44 5YW
The Pearl Market ™ is a trademark of The Pearl Market Limited © 2002-2018