review or checkout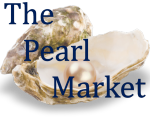 Big Beautiful Baroques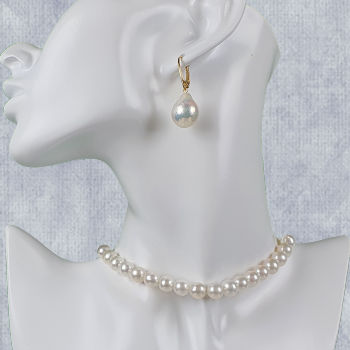 13-15mm (approx) size pearls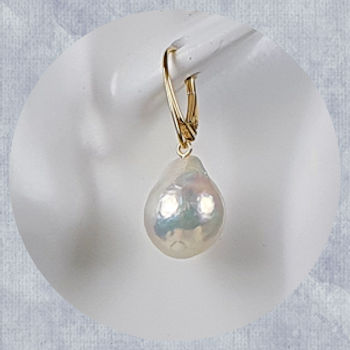 On gold, silver or gold vermeil fittings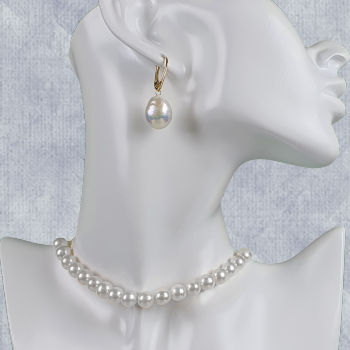 Famed for their lustre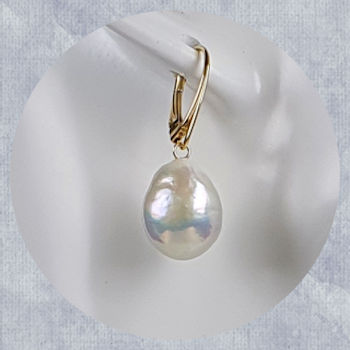 Every pearl is unique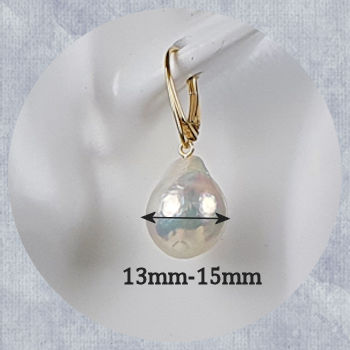 Baroque pearls are measured across their width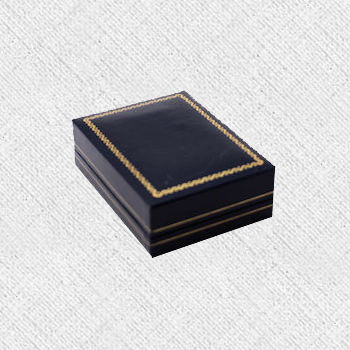 Presented in lined earring boxes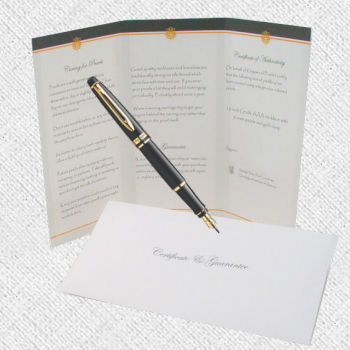 Certificate of Authenticity signed and stamped by an expert pearl graduate of the GIA®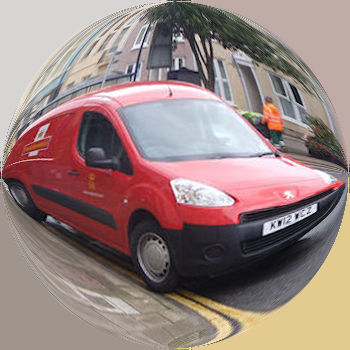 Delivered by Royal Mail 4 working days from order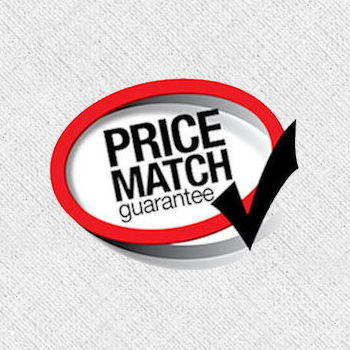 Covered by our price guarantee
❮
❯
Class 1 (Top Quality) 13-15mm Baroques
Pearl culturing gets ever more sophisticated but sometimes the mollusc just says 'blow this, I'm doing my own thing'. The result can be a large baroque pearl, familiar to the Romans and Elizabethans.
Cheap baroques have pits, cracks, holes, and miscolouration - flaws unacceptable today. If you want a pearl prized by celebrities and royalty, it's
Class 1
baroques for you.
Prices include Vat & free UK delivery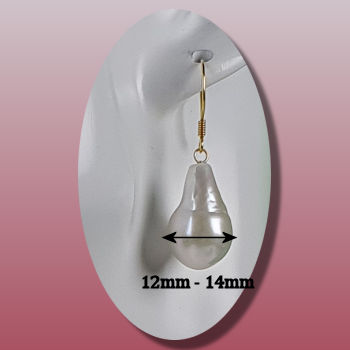 Like teardrop pearls, baroques are measured across their width - not along their length.

Note: Whilst we match the earring pair as closely as possible, being naturally formed baroques, they won't be identical.
Large baroques display a beautiful, shiny, silvery lustre. In natural daylight, they might exhibit the legendary 'pearl orient' - a kaleidoscope of colours that shimmer on the surface like the rainbow effect seen on a large soap bubble.
Girl with a Pearl Earring by Johannes Vermeer c.1665
---
The Pearl Market Limited, Drefach Felindre, Llandysul, Carmarthenshire SA44 5YW
telephone: 01559 371177 email: info@thepearlmarket.co.uk
The Pearl Market ™ is a trademark of The Pearl Market Limited © 2002-2022