review or checkout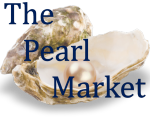 Lumpy and Bumpy
11-12mm (approx) Baroque Pearl Earrings
Pearl culturing gets ever more sophisticated but sometimes the mollusc just says 'blow this, I'm doing my own thing'. The result can be a baroque pearl, familiar to the Romans and Elizabethans.
These 11-12mm baroques don't have quite the same quality as their Class 1 cousins and they don't cost the same either.
Prices include Vat & free UK delivery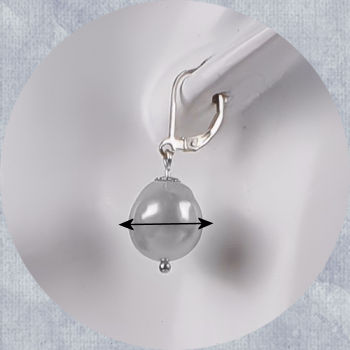 Like teardrop pearls, baroques are measured across their width - not along their length.

Note: Whilst we match the earring pair as closely as possible, being naturally formed baroques, they won't be identical.
Large, Class 1 baroques display a beautiful, shiny, silvery lustre. In natural daylight, baroques might exhibit the legendary 'pearl orient' - a kaleidoscope of colours that shimmer on the surface like the rainbow effect seen on a large soap bubble.
---
The Pearl Market Limited, Drefach Felindre, Llandysul, Carmarthenshire SA44 5YW
telephone: 01559 371177 email: info@thepearlmarket.co.uk
The Pearl Market ™ is a trademark of The Pearl Market Limited © 2002-2022