review or checkout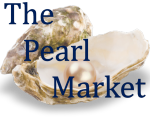 Favoured By Celebrities
Unique Class 1 Baroque Pendants
These huge pearls, famed for their 'just found on the seabed' look, are totally unique and sure to cause a stir. In natural daylight, baroques may exhibit the legendary 'pearl orient' - a kaleidoscope of colours that shimmer on the surface like the rainbow effect seen on a large soap bubble.
The pearl you choose is the one you receive
. Like snowflakes, no two are the same. Pendants include a complimentary 18-inch sterling silver chain.
Prices include Vat & free UK delivery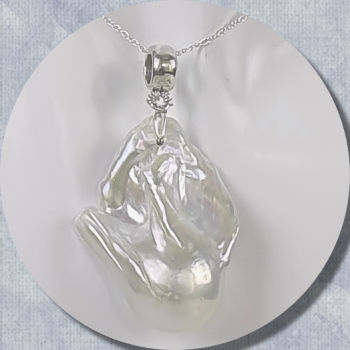 Cheap baroques have pits, cracks, holes, and miscolouration, but if you want a look prized by connoisseurs and celebrities, it's Class 1 baroque pearls for you.

The top-quality, Class 1 pearls are mounted on simple 'twisted pins', allowing their shape and play of light and colour to display unimpeded. Most pearls are 3cm to 4cm in length.
Cleopatra crushed a baroque pearl into a cup of wine
---
The Pearl Market Limited, Drefach Felindre, Llandysul, Carmarthenshire SA44 5YW
telephone: 01559 371177 email: info@thepearlmarket.co.uk
The Pearl Market ™ is a trademark of The Pearl Market Limited © 2002-2022