review or checkout
The Pearl Market
™
of the UK & Ireland

Confused About Pearls?
Afraid you'll get it wrong? It's not surprising. There's plenty of outdated facts, misinformation, and wicked fibs out there.
The Beginner's Guide to Buying Pearls
will help you through the maze. If you haven't time to browse, this 4 minute
summarises
the 6 criteria for buying a pearl necklace.
Choose your Pearls...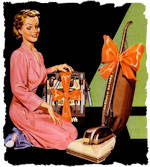 Wedding Anniversary coming up?
You
could
go for the 1950s dream of a Hoover, or you
could
live less dangerously and think about a nice gift of pearls. Nowadays, you can get top-quality pearls
without
breaking the bank.
We can't tell you what to buy but we
can
tell you what many of our customers have chosen for the occasion - especially for
10th, 25th and 30th anniversaries
.
Shop with Confidence
To guarantee quality
all jewellery is made in our West Wales workshops using traditional skills, materials and genuine cultured pearls.
Top grade pearls are backed by a
Certificate of Authenticity
, signed and stamped by a specialist UK pearl graduate of the Gemological Institute of America (London) - the world's foremost authority.
Making our jewellery
- a 3 minute
It takes a bit longer and costs a little more, but we think the end result is worth it - and so do our customers.

It's a shame to spoil a nice set of pearls with a cheap box so there's
no skimping on presentation.
Pearls are presented in polished, sustainable wood cases or lined jewellery boxes. None of your 'luxury cardboard' nonsense.
Free, insured, UK delivery
is within 4 working days from order. To ensure confidentiality, all orders are sent in plain packages with no indication of the contents or the sender on the outside of the package
For your protection
our
customer terms
exceed EU directives and UK legislation. Purchases (except vouchers) may be returned up to 30 days from delivery.

Our
aftercare service
will help keep your pearls in tip-top condition. If they need restringing or repairing, we're ready.
What makes you different?
Ask any online jewellery retailer that question and they'll rattle on about price, quality, customer service etc. Here's a statistic. The average
returned order rate
in the sector is 8 in 100 orders, sometimes as high as 20 in 100 orders. Ours (excluding exchanges) is
1
in
200
orders.
And, if you decide to buy from us we won't....
make you open an account so we can hoard your details
pester you to sign up for our newsletter
harass you for feedback about our products/service
stalk you around the web with unwanted adverts (spooky!)
email you 'special offers' twice a day
sell your address to third parties
...because we hate all that stuff too!

"...from the packaging to the jewellery cases and especially the pearls; everything spoke of quality." Dr C K Reid, Cheshire

---
certified quality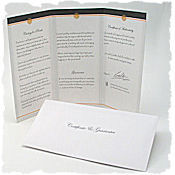 Inspected, graded, signed and stamped by a specialist GIA pearl graduate.
---
---
"I never thought pearls could be so confusing but my wife now has the black pearls she wanted at a price I can afford! She was lost for words when she opened the wood case and saw what was inside."
Stephen Andrews, Merseyside

---
grandma's pearls
what are they worth?
The answer is often disappointing.
---
your pearl questions


try here for answers
To save this page for later, press Ctrl D on your keyboard
The Pearl Market Limited, Drefach Felindre, Llandysul, Carmarthenshire SA44 5YW
The Pearl Market ™ is a trademark of The Pearl Market Limited © 2002-2019